Ukulele
Nick Paisley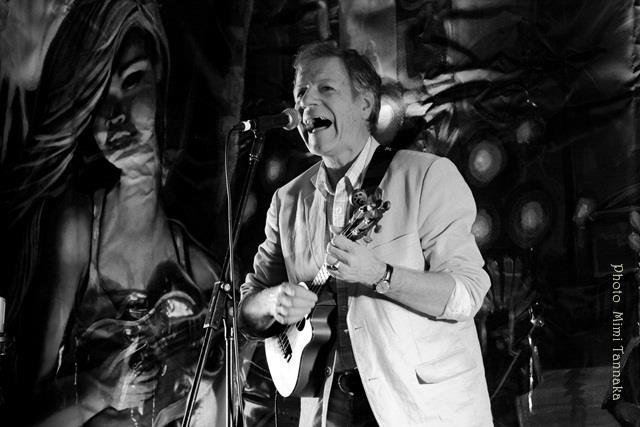 Ukulele
The ukulele is a fun instrument. It's different to the guitar - smaller, less strings are the most obvious differences. Your ear will hear different tones.
When Nick is performing solo, the ukulele is the instrument of choice.
Nick loves playing bass, enjoys guitar, but the ukulele offers something different. Many musicians have come to enjoy what the ukulele offers. The late George Harrison was a big fan and owned many ukuleles.
Here is the music video for the first track of the "Ukulele Songs" album.
Here is Nick performing The Youngblood's classic "Get Together" at the Balmain Ukulele Club.